INTRODUCING THE ALL-NEW ŠKODA ENYAQ IV
Introducing the all-new ENYAQ iV, ŠKODA's first electric SUV. Striking styling, spacious interior, high-quality materials and the latest technology are just a few of its many highlights. With its cutting-edge connectivity, state-of-the-art driver-assistance systems and exceptional comfort, it is perfect for city traffic and long hauls alike.
STYLISH AND SELF-ASSURED
With ŠKODA SUVs, you have become accustomed to a stylish and confident look. The all-new ENYAQ iV continues this tradition and has come up with a design that is comfortingly familiar, yet innovative and eye-catching. Its graceful proportions suggest a wealth of space inside.
Play video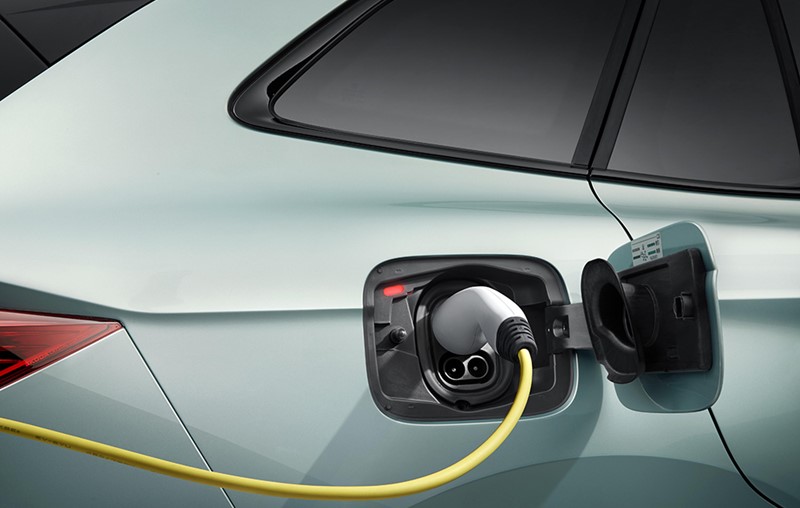 A TOP CLASS ELECTRIC SUV
The all-new ENYAQ iV has been built on a modular platform specially developed for electric cars and offers state-of-the-art technology, rapid charging, and a long range.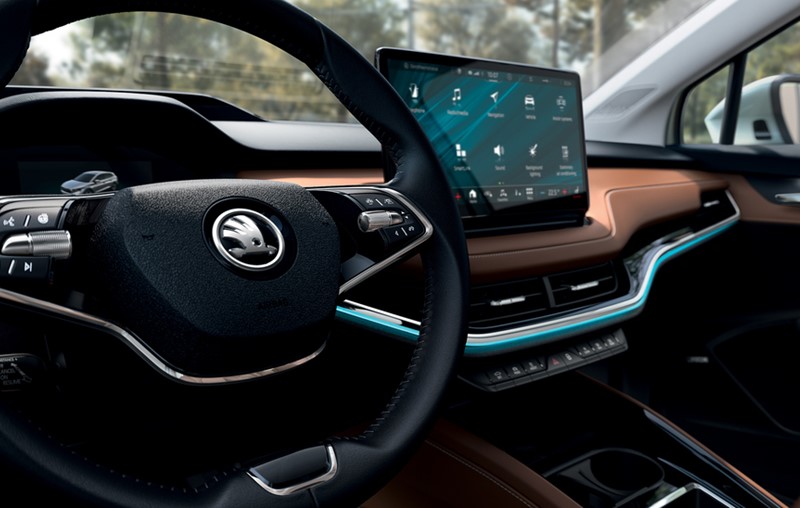 EXCEPTIONALLY SPACIOUS, HIGH QUALITY
The newly conceived interior places even more of an emphasis on the roominess of the ENYAQ iV, including numerous practical storage compartments, large boot space and environmentally friendly materials.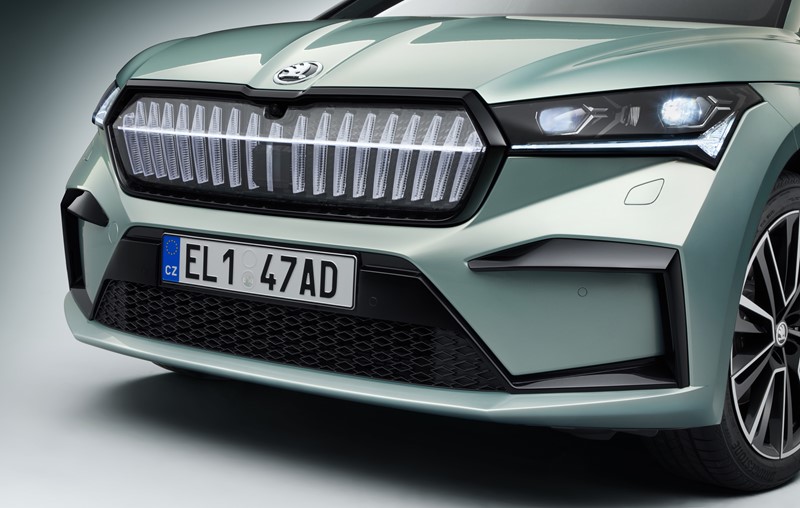 SLENDER, DYNAMIC AND CRYSTAL
The first ŠKODA AUTO electric car built on the MEB platform will get full LED matrix headlights. They combine technology with emotive design.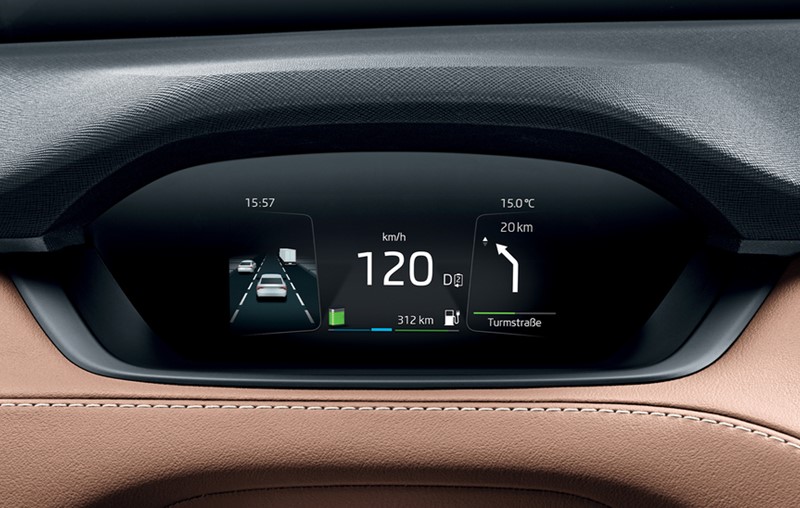 INTELLIGENT, INNOVATIVE, INTUITIVE
Besides its newly conceived interior, the all-new ŠKODA ENYAQ iV also features a whole raft of intelligent and innovative solutions that are intuitive to control.
THE ALL-ELECTRIC SUV IS AN EXCELLENT ALL-ROUNDER
ŠKODA AUTO has presented its much-awaited fully electric SUV, the ENYAQ iV. The new model offers a long range and a huge choice of practical features and versions to suit every customer.
Read More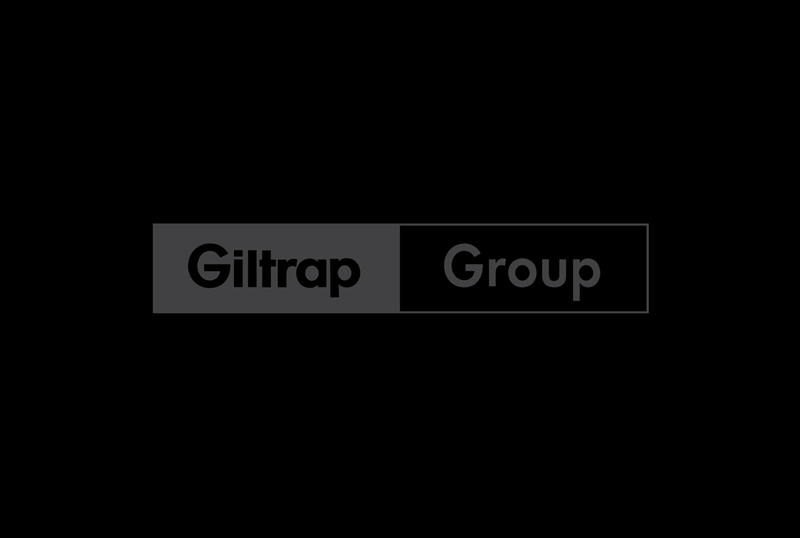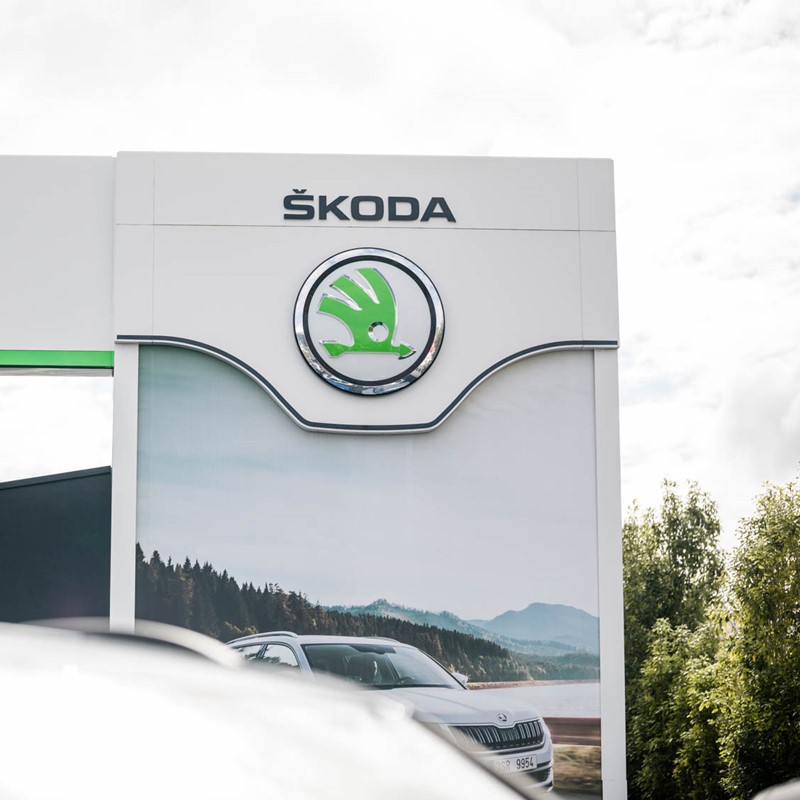 Register your interest here to stay up to date on ENYAQ iV product developments.